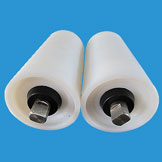 Enquiry Now
Features:
HDPE pipe with Reinforced Skeleton.
Light Weight for Power Saving and Worker Safety.
Smooth, Noiseless operation.
Anti-Alkaline/Anti-Acidic/Anti-Static Formulation.
Suitable for Corrosion Environment.
Recyclable.
Application Field:
CNC Machining Ensures both:
Chemical Industry Fertilizer, Salt, Sugar, Pulp Paper, Acid and Alkaline, etc.
General Industry Coal Mining, Cement, Concrete, Limestone and Quarry, etc.
Operating Condition.